Has anyone else been puzzled by all the construction they're doing at the Provo I-15 Center Street Interchange? Although no one likes construction, they are making some neat improvements that should reduce traffic congestion and get you where you need to go. The on and off-ramps that have been closed at Center Street for the past several months are now open again. Even though they have not finished the construction completely, traffic is moving and they project to conclude construction by the end of 2012.
The interchange they have built is a new type of interchange that might be confusing to some at first. To help reduce confusion, Utah Department of Transportation has released this cool animation to guide you through the changes and to help you get where you need to go safely. Go ahead and check it out below!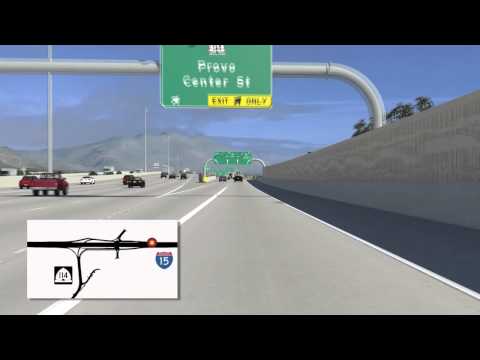 Keep your eye out for further updates and drive safely!